Latest Updates Featuring Cammille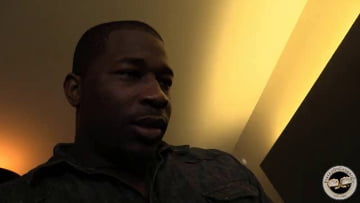 1st May
- Charlie, Rob and Isiah's career as professional card counters is now non-existent. The three guys come face-to-face with the pitboss Cammille. Cammill
e's about to have all three put behind bars if they can't shell out money they owe the hotel. However, the deviant cougar has other things in mind--all those big black cocks stuffing her mouth and pussy . Cammille's abuse of power is evident when she goes back to their room and services them all. The bossy cougar uses her status at the hotel in order to get Rob, Charlie and Isiah to take turns jabbing the back of her throat with their big black dicks. Cammille's huge tits quake and shiver as her mouth and pussy get completely ravaged by three black guys who are using this chance to avoid a visit by local law enforcement. Room service will have their work cut out for them after the amount of black jizz spilled in the room; most of it shot inside Cammille's pussy and mouth.
...Read More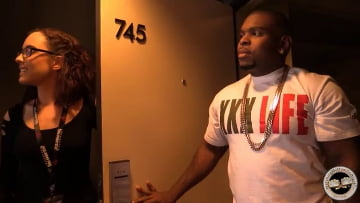 11th March
- Two bombshells have just been dropped: Roxanne Rae has told her mom, Cammille, about her fucking on camera. And Cammille has just been caught cheating
on Roxanne's father with Rico Strong. Roxanne can't believe that her mom is "going black",let alone cheating on the man who helped bring her into this world. Cammille eases her daughter's nerves by trying to formally welcome Roxanne into the world of pleasing the black man. Roxanne and Cammille tease Rico's big black cock right before sharing it like dinner at the family table. Cammille is the first of the two white sluts to feel Rico's black rage in her pussy. Roxanne Rae cheers on her mom right before she hops on the Rico Express. We take things to the bed where both both white sluts don't seem to care that the head of their household has no idea that the two most important women in his life are sharing a huge black cock. Cammille's pussy is one the welcoming end of a messy creampie that closes the chapter on a deviant lifestyle that both women now lead.
...Read More