Latest Updates from Glory Hole (Page 21)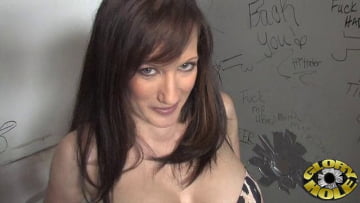 6th January
- Stephanie brings her big round tits and ass into our gloryhole, and decides to show us that she is ready for some steamin' thru-the-hole action! She g
ets naked, starts lathering up her pussy, and just like magic, her partner appears in the form of a huge black beef stick. She goes right to town chowing down on this lengthy slab of black flesh, and just has to have it inside her fertile valley of pleasure. She of course finishes it back in her mouth, and quickly swallows the evidence of her expert cocksucking skils!
...Read More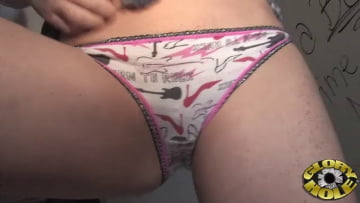 6th January
- Nothing like a slender redhead with a flame bush and freckles on lily-white skin. Allison agreed to go into our glory-hole laden bathroom and do the n
asty fuck and suck with a stranger's dick through a hole in the wall, what she didn't know was that it would going to be a coal black dick! Allison always had a racist bent, and although she had nothing against a black dude, she just didn't really have a desire to put his dick in her mouth, or in her pussy, not to mention suck him off and eat his jizz! But she needed the money, so she made a couple of exceptions, and managed to accomplish some firsts for herself!
...Read More